Weekday Programming
Sports Center AllNight
2:00 am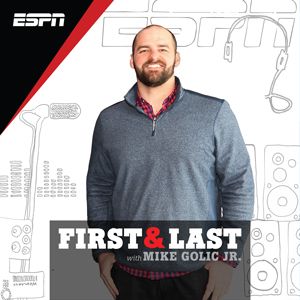 First and Last 
4:00 am 
Mike Golic Jr. recaps last night's highlights and take a first look at the coming day's stories.
Golic and Wingo 
6:00 am- 10:00 am
Mike Golic and Trey Wingo break down the top news, games and drama throughout the sports world.

The Dan Le Batard Show
10:00 am – 1:00 pm
The Dan Le Batard Show made its national debut from Miami on Monday, September 30 at 4 p.m. ET. The three-hour program tackles the major issues of the day and features thought-provoking sports discussion.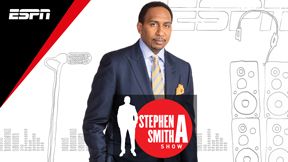 The Stephen A. Smith Show
1:00 pm- 4:00 pm
Stephen A. Smith offers up his unique perspectives on the world of sports and much more.
The Will Cain Show
3:00 pm
Will Cain gives you his unfiltered take on the biggest stories in the sports world.
Spain and Fitz
6:00 pm
Sarah Spain and Jason Fitz react to the day's top stories and the night's biggest games.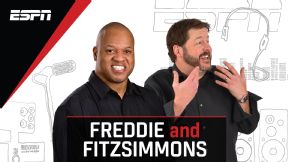 Freddie and Fitzsimmons
9:00 pm
Freddie Coleman and Ian Fitzsimmons focus on the sports news events of the day and the games in progress with an emphasis on strong opinion and reaction as it all unfolds.
Statewide Sportsline with Tony Caridi
Monday-Friday 6:10 pm-7:00 pm
Thousands of West Virginians enjoy their dinner or drive home with Tony Caridi and crew on the MetronewsStatewide Sportsline.
The program's goal is quite simple: To inform and entertain sports fans wanting their daily fix of Mountain State sports news. Mountaineer fans are guaranteed their doctor recommended daily dosage of news from the land of Gold and Blue. The Sportsline is one of the charter programs of Metronews and continues to be one of the most popular among affiliate stations and listeners. On Sunday evenings the Sportsline expands to two hours with hosts Travis Jones, Greg Hunter and Josh Copen.